Come and see why 1st grade at CTK is so amazing! Kids in small learning groups get individual attention. Gatherings at the "sacred space" focus on prayer and worship. Celebrations, processions and unique activities reinforce key doctrines and encourage following Jesus as a disciple. Foundational scope of salvation history prepares your child for sacramental prep in second grade.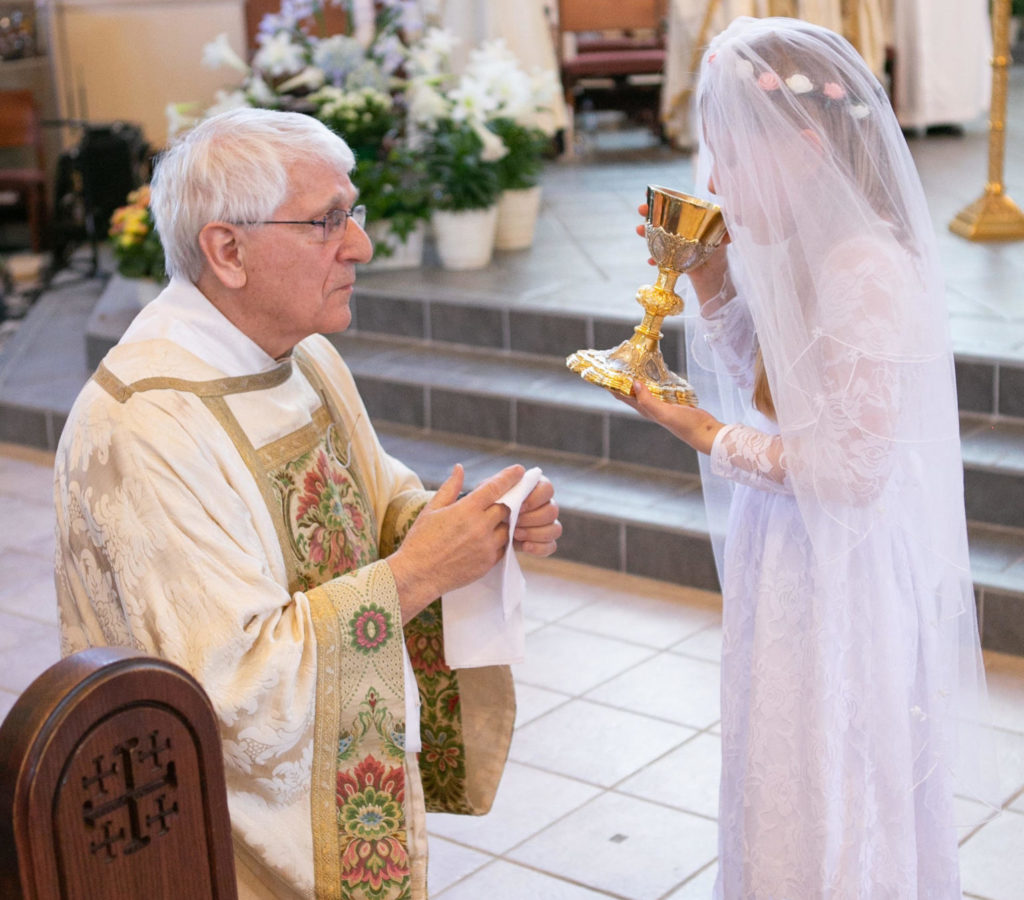 Preparation for First Reconciliation and First Eucharist takes place in 2nd grade at Christ the King. We offer a variety of options for preparation. Visit the Youth Sacraments page for more information on the possible ways to prepare your children for this important year.
The 3rd grade year is intended to deepen the graces now available to children through the sacraments of Reconciliation and Holy Eucharist begun in 2nd grade. In their unit on the Liturgy, students come to love the Mass and attend their own class Mass. They also study the Commandments. After Christmas break they shift gears and jump into a two-year Salvation History curriculum. Beginning with Creation in the Book of Genesis students learn to see the big picture of God's plan of salvation and claim their place in His Story. Key players like Noah, Abraham, Moses, Joshua and the Judges are included on a personal Bible Timelines which will be completed in 4th grade.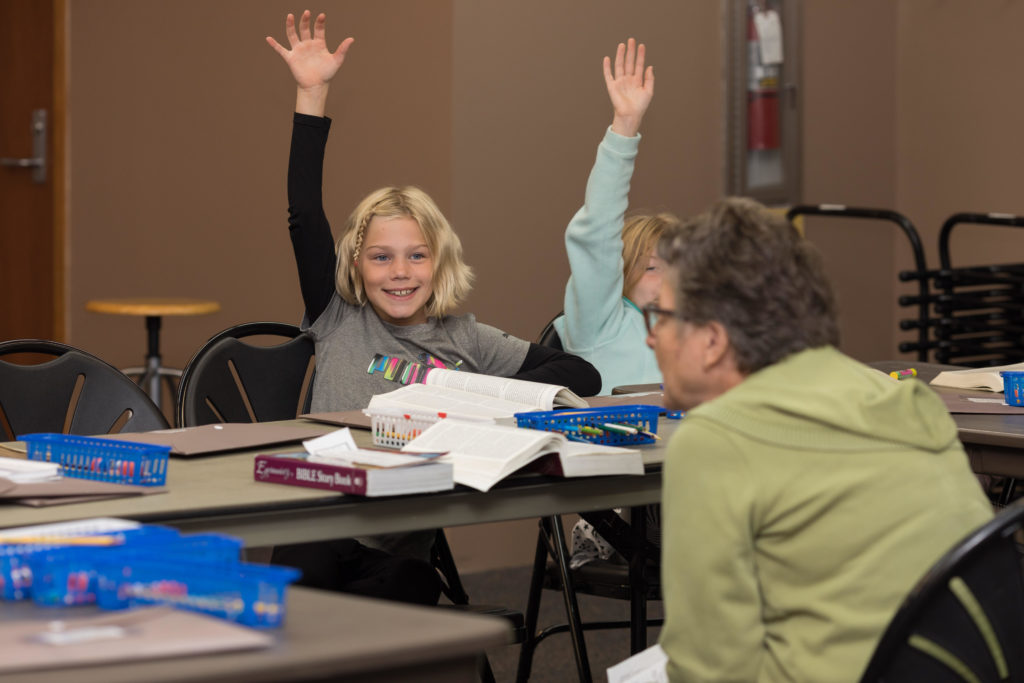 The 4th grade dives into Salvation History by studying the life of King David all the way through the life of Jesus Christ and the worldwide spread of the Gospel. Students learn to love Scripture and understand the story line of God's plan woven throughout. They create their own Bible Timeline and spend an extensive time in the Gospels looking at the events of the Paschal Mystery. This year completes the two-year program of Scripture study that begins in 3rd grade.
The goal of the 5th grade is for students to experience a personal encounter with Christ as they explore the foundational doctrines of our Faith as proclaimed in the Nicene Creed. They begin with what it means to believe, get better acquainted with the Holy Trinity and deepen their familiarity with Jesus Christ, Incarnate Son of God, delve into the Paschal Mystery and much more.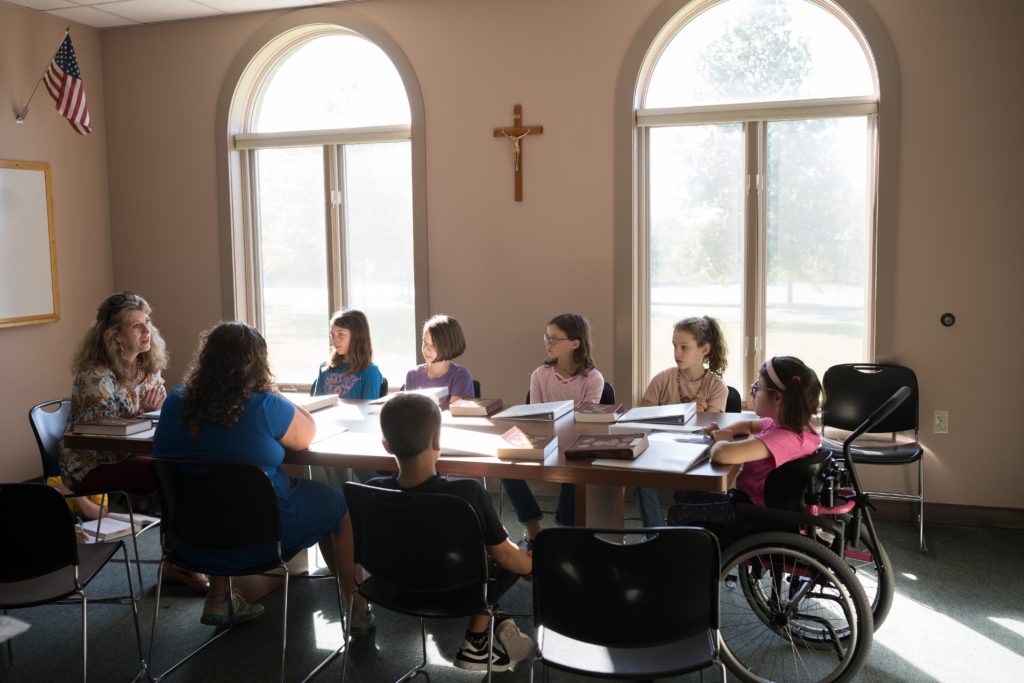 The goal of the 6th grade is for students to experience a personal encounter with Christ as they explore a deeper understanding of the Mass and the Commandments. The year begins with the Father's desire that we partake of his Divine Nature, followed by a Bible study on John 6. Other lessons look at the Mass as Sacred Banquet, Sacrifice, Memorial, Liturgy, and the Eucharist as the source and summit of our Faith. The second half of the year focuses on conscience formation with an in-depth study of the Commandments.