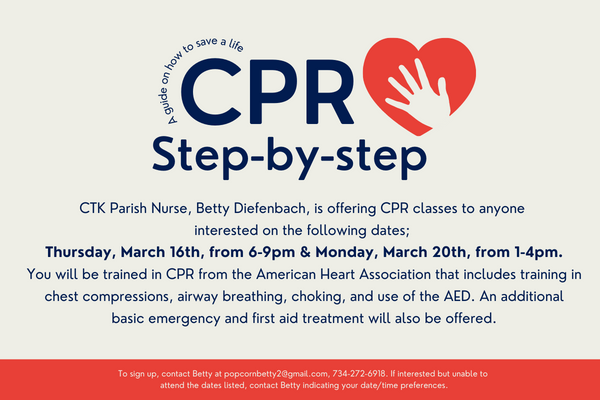 CTK Parish Nurse, Betty Diefenbach, is offering CPR classes to anyone interested on the following dates:
Thursday, March 16th, from 6-9 pm
Monday, March 20th, from 1-4 pm.
To sign up, contact Betty at popcornbetty2@gmail.com, 734-272-6918. If interested but unable to attend the dates listed, contact Betty indicating your date/time preferences.