The Solemnity of the Assumption of Mary is on Monday, August 15. Although not a Holy Day of Obligation this year, we are offering a Mass at 12 noon in addition to our regularly scheduled Mass at 6:45 am.
The Parish Offices will be closed on August 15 in honor of the feast day.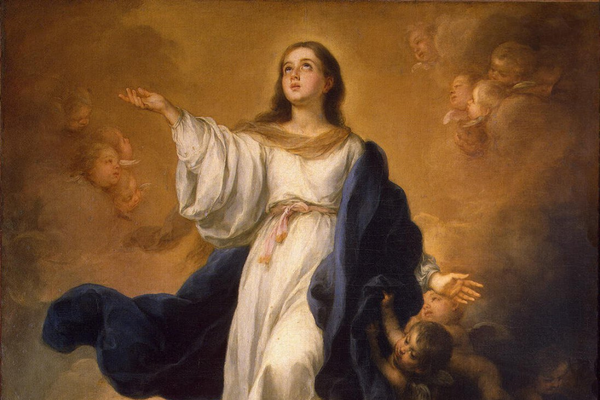 Detail from The Assumption of the Virgin by Bartolome Esteban Murillo (1670). Available via Wikiart.org.