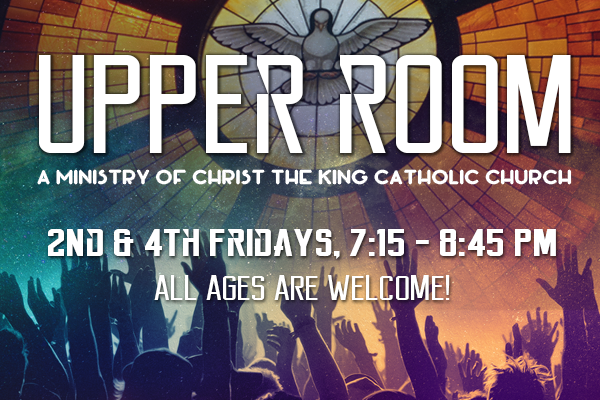 Next Upper Room: Friday, Feb. 10, 7:15 – 8:45 PM
Our next Upper Room will be on Friday, Feb. 10 with Kelley Burns leading us in worship and John Hoving serving as our host. Come and join us from 7:15 – 8:45 pm for praise, worship, and Eucharistic Adoration.
To stay up-to-date on the latest with Upper Room, sign up for our Facebook group at facebook.com. You can also subscribe to our Youtube channel by following the Youtube link here.
Upper Room on the 2nd Fridays will be live-streamed!