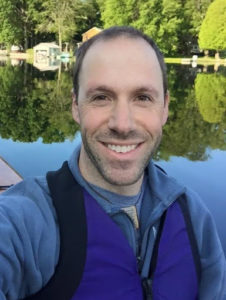 JOHN HOVING – Youth Minister/Small Group Leader
Praying for the Teens on Thursday
John has been the Youth Minister here at Christ the King since 2016.
John was born and raised in Grand Rapids, MI by his amazing parents (a couple of Atheist hippies). He had a dramatic conversion to Catholicism in 1998. He graduated from high school in 1997, from NMU in 2002, got his Masters in Education in 2006, and just got his Masters in Sacred Scripture.
John loves roller coasters, building stuff with wood (including, and maybe most of all, fires), worshiping God, and meeting new people. He believes everyone is capable of living an extraordinary life!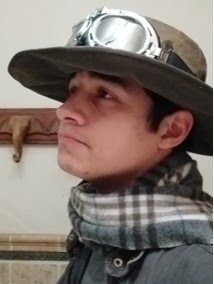 FRANCISCO ABOLIO – Small Group Leader
Praying for the Teens on Wednesday
I graduated from the WTMC program in 2015 with two associates, one for writing and another for liberal arts, and a certificate for a CNA.
I plan and join in various things from major hiking trips to movie\board game\video game nights with friends and family. Just a fair warning, puns are my favorite jokes and I enjoy sharing them when the moment comes. I like wearing hats and have one for every occasion and more. I can neither confirm nor deny accepting bribes for brownies. My favorite fall event is bonfires.
This is my 4th year with the Core Team and started after helping on an A1:8 retreat. I enjoy being on the Core Team because it's an opportunity to give back and help the teens who's shoes I've been in before.
AARON BASINGER – Small Group Leader
Praying for the Teens on Monday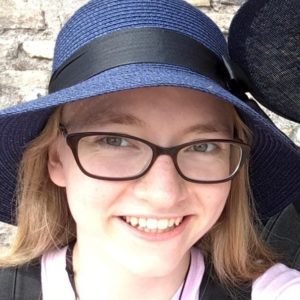 JULIA BETZIG – Small Group Leader
Praying for the Teens on Friday
Hello friends! I just graduated from Benedictine college in May 2021 with a double major in theology and electrical engineering. I'm very excited to be back in my hometown of Ann Arbor after living in Kansas (where Benedictine is) for the past five years! This is my 2nd year on Core Team. Some things I love are computer programming, sewing and making art, Spanish language, spending time with my close friends, and of course, I love Jesus! Doing ministry and bringing others to Christ is so life-giving, and I'm excited to share my faith with others this year on Core Team!
SETH BLAKE– Small Group Leader
Seth is an Eagle Scout, artist and storyteller, and has five younger siblings ranging in adorableness. Since graduating from the Christ the King Homeschool Co-op in 2020, he has started studying Computer Science at Washtenaw Community College, worked a summer job at Philmont Scout Ranch in New Mexico, and created a card game, but more importantly, he has become best friends with his uncle's cat (not his uncle's other cat though… that one still doesn't like him). He loves philosophy, psychology, opportunities for service, and praise and worship. Also mangos. Mangos are pretty great.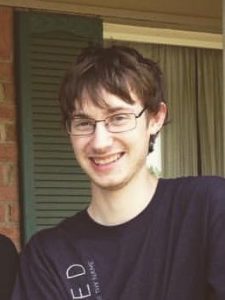 MICHAEL BOGAN – Tech Help
Praying for the Teens on Sunday
I went to a public school, was homeschooled, and then went WTMC. I then was at Franciscan University of Steubenville for two years and graduated in 2014 with my Bachelor's in Communications.
A couple of my favorite things (Singing to the tune of a famous song):
Tacos and pizza and music with dancing.
Movies and Moose Tracks and ripstiking a large hill.
Comics and games and a fall breeze through my hair, these are a few of my favorite things!
This is my 7th year on Core Team. Plus, I was on Fuel Team for three years. I like hanging out with teens because I enjoy making an impact on their lives. Also, helping them grow closer to God helps brings me closer to God!
KOLBE CZUPINSKI – Intern/Small Group Leader
Praying for the teens on Sunday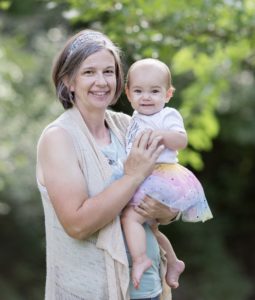 AMY EKBLAD – Small Group Leader
Praying for the Teens on Monday, Tuesday & Saturday
Hello friends!  My name is Amy and this is my second year on the core team.  I am 48 years old, wife to Jesse, homeschooling mama with 14 children aged 30 down to 2 years, I also have 3 perfect grand babies and most importantly am a daughter of the King!  I am an introvert at heart but stepped out into this ministry at the urging of the Holy Spirit.  I love Jesus, coffee, listening to podcasts  and reading great literature!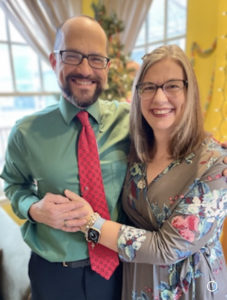 JESSE EKBLAD – Small Group Leader
I grew up in Minnesota and came to Ann Arbor for college, met the love of my life and never left. My wife Amy and I have spent our marriage raising 14 wonderful children and trying to teach them and learning from them every day how to get closer to God in whatever way we can. I currently spend my days working on computers, and my nights playing with my kids and grandkids. I like getting outside as much as I can and going on long walks with my wife.
ALLIE GATT – Small Group Leader
Hi! My name is Allie Gatt. Some of my passions in life are hiking, paddle-boarding, swing-dancing, driving with music, biking and, last but most certainly not least, puns. I was homeschooled all the way through 12th grade and graduated from the Christ the King co-op in 2021. I am currently studying biology at Madonna University, as well as working as a dental assistant. Fun fact, I have hyperextensible joints in both my hands. Finally, I love the Lord and serving Him, and love seeing the wonders He works in every moment.
GABE GJERNES – Small Group Leader
Praying for the Teens on Saturday
JOHN PAUL GJERNES – Small Group Leader
Praying for the Teens on Thursday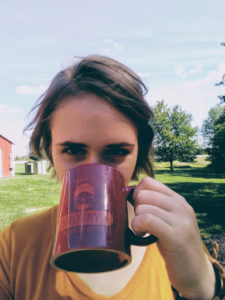 ROSALIA GUZA – Small Group Leader
Praying for the Teens on Tuesday
Hello friends! This is my 3rd year on Core Team after a long time working behind the scenes for two years in the CTK office. I also nanny the cutest baby in the world. I am also super passionate about inner/heart healing and just finished training in a model called HeartSync! Hit me up for prayer ministry, I love to connect with others!
Some things about me are I love to be out on the river, I'm a very sporadic artist, and tea with prayer in the morning is my favorite time of the day. Besides time with friends, I love dancing, soccer, volleyball, reading, and my kitty.
I'm so excited for what God has planned for this year of ministry and love working alongside the program to grow it! I'm so blessed to get to be a small group leader this year and be able to show God's individual, pursuing love to those around me.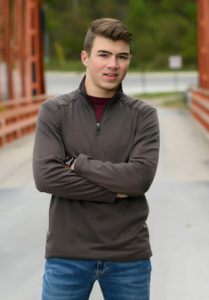 TYLER HOCHREIN – Small Group Leader
Praying for the Teens on Monday
My name is Tyler and I am from Dexter Michigan. I have volunteered in religious education with Preschool through 1st grade for 6 years and I've been a camp missionary at Damascus Catholic Youth Summer Camp as a counselor! Currently, I am on a gap year with the amazing opportunity to assist with online learning for two local families.
In my free time, I like to play drums, piano, and hang out with friends. Some fun facts about me are I like to beatbox, analyze the rhythms of music, and go on walks outside.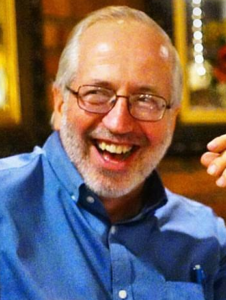 BILL KANGAS
Praying for the Teens on Monday
I grew up in Detroit and Farmington Hills and attended EMU for a B.A. in Psychology and a M.S. in Accounting. I graduated at the tail end of the Cretaceous-Paleogene extinction event. I currently sell software to accounting firms for Thomson Reuters.
Over the years I've done a lot of worship ministry, Bible studies, home groups and prayer ministry. I've been a Catholic for 5 years and love it. I've been on Core Team since August 2018. I love being on Core Team because the teens are inspiring to me and I want to help raise up an army of teens who know and love Jesus and proclaim the gospel with signs and wonders following.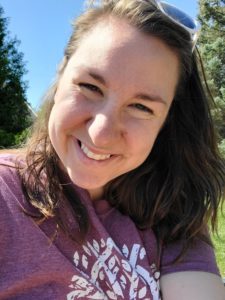 KATELYN KOPINSKI – Small Group Leader
Praying for the Teens on Tuesday
I grew up in Ohio, yes I know the state down south. I went to a tiny Catholic elementary and high school. I then graduated from Walsh University in North Canton, Ohio with my BSN as a nurse and also a supplementary theology degree. I worked as a cardiac nurse for 3 years at St. Joseph Mercy Hospital Ann Arbor before deciding to stay home full time with my three daughters. I enjoy teaching my kids, learning new things, seeing animals, occasionally painting, listening to good music, oh and watching sports – especially my husband Frank play hockey. I am excited to become a core team leader after helping with four of the past retreats. I look forward to continuing to grow in relationship with the Lord alongside all the teens!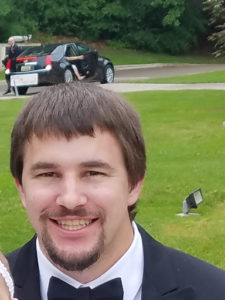 FRANK KOPINSKI – Small Group Leader Sub
Praying for the Teens on Sunday
I went to FGR High School and then went to Michigan Technological University, graduating with a degree in Chemical Engineering. I currently work for DTE Energy as a Chemical Engineer.
Some of my favorite things include Michigan Football, Detroit Red Wings, and playing hockey with my friends and family.
I've been helping out at A1:8 since 2013, with a brief year and a half hiatus after getting married. I love being on Core Team as the teen ministry here has had a huge impact in my life and it gives me a chance to give back and share from of the Love and Joy that God has for each one of us.
GIGI LARSON– Small Group Leader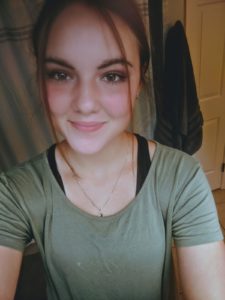 MARGARET MUISE – Small Group Leader
Praying for the Teens on Friday
My name is Margaret Muise and I am currently studying Dental Assisting while completing my clinical rotation at a Pediatric dental office. In addition, I have been involved in youth ministry at CTK for over three years, and I am helping with Be Love Revolution. In my free time I enjoy hanging out with my many siblings, playing with my nieces and nephews, going for bike rides during sunset, reading about the lives of the saints, journaling in adoration, and having thought-provoking conversations with friends. I am extremely excited to be on the Core Team this year and to help support young disciples on their journey to Heaven!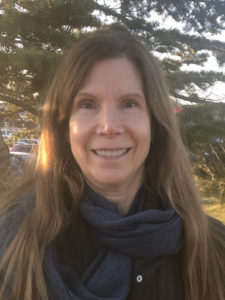 NANETTE O'BRIEN – Small Group Leader
Praying for the Teens on Friday
Hi, my name is Nanette, and I'm excited to be returning to A1:8 ministry! I have been a Core Team member for a few years. I worked as an engineer at GM until my daughter was born. I have been involved with Upper Room ministry and graduated from the Encounter School of Ministry in 2020. I enjoy playing tennis and spending time with friends and family. I hope to help the youth grow spiritually and equip them to make an impact for Christ both now and in their futures. I am continually inspired by their creative ways to grow closer to God and serve others. God bless our upcoming year!
HAILI RUTHERFORD – Small Group Leader
Hi I'm Haili! A new member of the Core Team! I was baptized at Christ the King and I had gone to Fuel and Life teen during my middle/ highschool years. I currently work as shift supervisor. I am passionate about dance it's a unique way I like to show God how much I love him.
DANIEL SELBY (AKA DAN THE MAN) – Small Group Leader
Dan The Man Selby is a blueberry farmer that wishes to spread the gospel through being a goofball. Dan is a part University Christian Outreach and hopes that he will be able to grow into the Man that his heavenly father can be proud of. Dan The Man likes wood working, tractors, and eating beans.