Join us in the Worship Space on Friday, August 12, from 7:15 to 8:45 pm for our next Upper Room! Our host will be Sean Breeden with Dan Dirkes leading worship. Come join us for praise and worship, Adoration, and more!
Join us on-site or online!
To participate in Upper Room online, go to our YouTube Channel. Be sure to open up the Live Chat and sign in so you can share prophetic senses, Scripture passages, and prayer requests.
People from around the country–and beyond!–are coming together to worship the Lord at Upper Room online! Our regular schedule is the second and fourth Fridays of the month, 7:15-8:45 pm. Plan now to join us!
To access past Upper Room LIVE events and subscribe to be notified about future events, go to our YouTube channel.
To stay up-to-date on the latest with Upper Room, sign up for our Facebook group! Just go to facebook.com/groups/thewave921.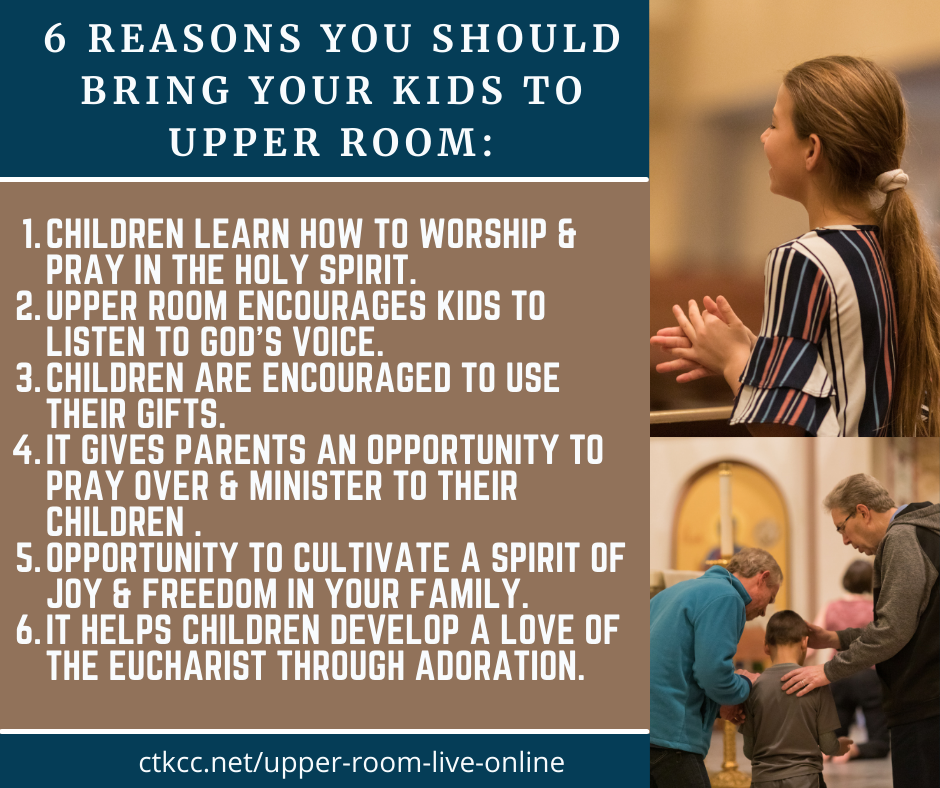 Ushers needed!
In-person prayer ministry has resumed at Upper Room! A few ushers are now needed to help. Here is an easy way to make a tangible contribution to the work of the Holy Spirit at Upper Room. Duties and commitment are flexible, so please prayerfully consider this service. To learn more, please contact Caroline Dirkes (cdirkes@ctkcc.net) or Bill Millard (upfront@pm.me  or 734-998-1173).