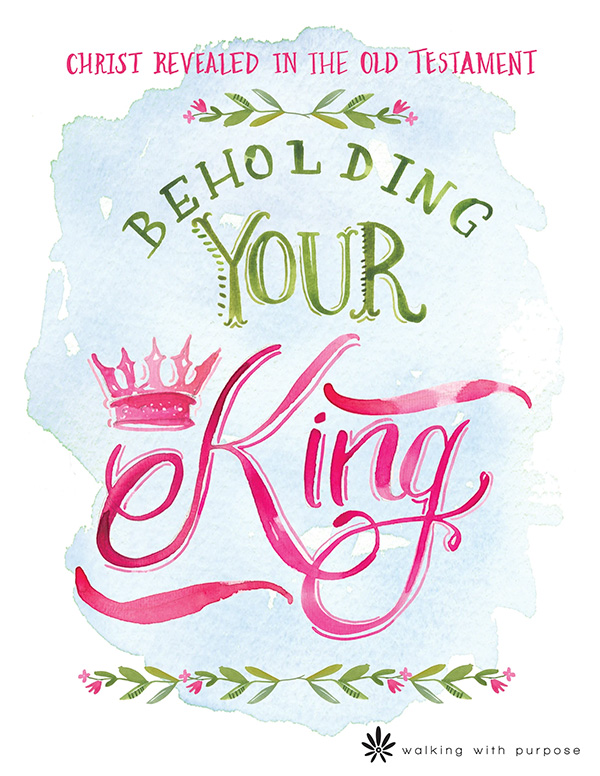 Have you always wondered how the Old Testament is relevant to your faith as a Catholic? It's a common question for many Catholics! This Fall we finished the Walking With Purpose Bible Study called "Beholding His Glory." In that study, we learned more about how the Old Testament applies to our faith. We'll be continuing to learn more about the Old Testament in the next study which we'll be doing called, "Beholding Your King." You do not need to have attended the study in the fall in order to attend in January.
We live in a self-centered culture that all too often leaves us feeling empty and dissatisfied. A fuller view of God and His glory is the perfect antidote, which you will experience in Beholding Your King.
We'll study King David, select psalms, the temple, and many Old Testament prophets and see the ways in which they all point to the coming King of Kings, Jesus Christ. This nine-lesson Bible study is the second part of a two-part series and is ideally completed after Beholding His Glory.
What we'll discuss:
Prophecies about Jesus in the Old Testament, and their effect on people past and present
Psalm 23, the most familiar of all the Psalms which has comforted people throughout the centuries
God's steady purpose in both the Old and New Covenants, and the promises he kept to all of us
There will be opportunities to attend both online and in person. We'll meet from Jan. 11 – March 15, and we would love to have you join us!
Sign up to attend Monday nights in person from 7-9pm:
https://www.mission-suite.com/grow/1c6987ac-f7c3-48c1-9486-02c16637386d/registration
Sign up to attend Monday nights online:
https://www.mission-suite.com/grow/60e3e534-bd8f-463a-a6c4-31583067c265/registration
Sign up to attend Monday afternoon in person:
https://www.mission-suite.com/grow/cc804a14-0137-457d-867a-9c57479cbd9e/registration
Sign up to attend Monday afternoon online:
https://www.mission-suite.com/grow/e6a7c571-97dc-43ab-bf66-4b7adb6db4cb/registration