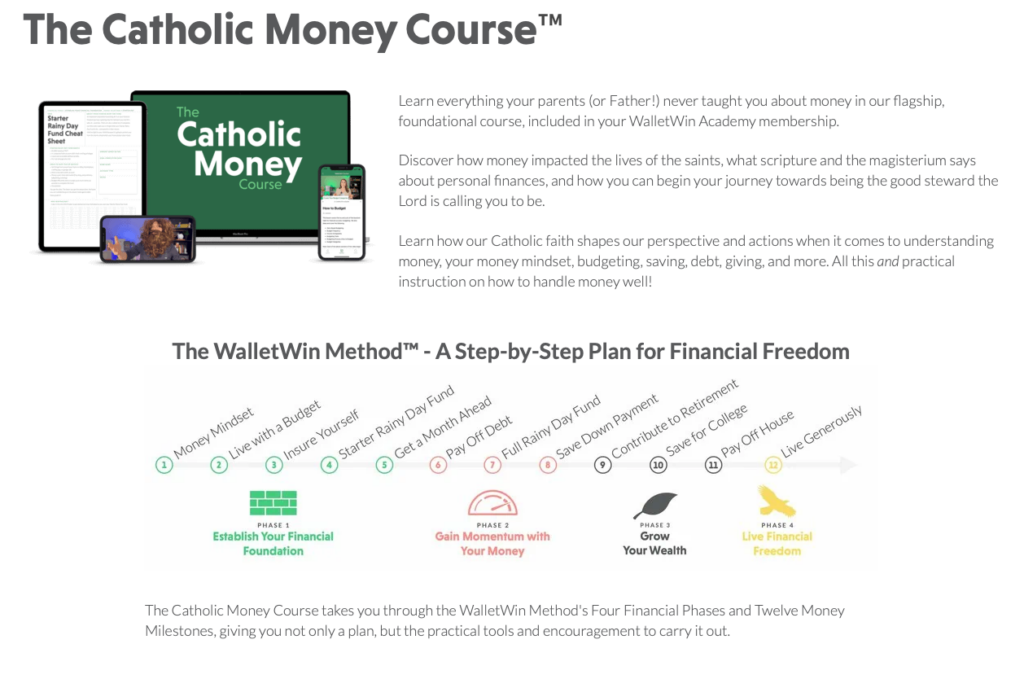 Heal your relationship with money, kiss debt goodbye, end money fights,  prepare for the future, and build the kingdom:
In this class you will learn to say YES to:
Having Your Money Work for You
A Plan for Your Finances You're Confident In
Peace Around Money
Freedom to Answer God's Call in Your Life
In-person classes start on Sept. 28th.  We'll meet for 8 weeks every Thursday from 7-8:30pm in Room 4 of the Christ the King Parish Center.  You will need to get a subscription to WalletWin (walletwin.com/ctk)  in order to participate, subscriptions start at $29.00/month.  Questions? Contact Veronica Cherney (veronicathemoneynurse@gmail.com).