FUEL/Confirmation Program 2023/2024
Our FUEL and Confirmation Program have a brand new look this year!  We have combined the programs for powerfully packed nights that are sure to bring middle schoolers closer to Jesus as well as building community! 
Here is the schedule for the night 
7-7:30 Social Time/Snack
7:30 – 8:10 6-8th Graders go to classrooms for a lesson
8:10 – 8:30 6-8th Graders small groups
8:30 – 9:00 Prayer Meeting
The night ends at 9:00 PM.  Please see the schedule to the right and contact jhoving@ctkcc.net for more information or to be added to our email list.  
* Calendar is subject to change. To get updates by email, contact John at jhoving@ctkcc.net and get put on our mailing list. *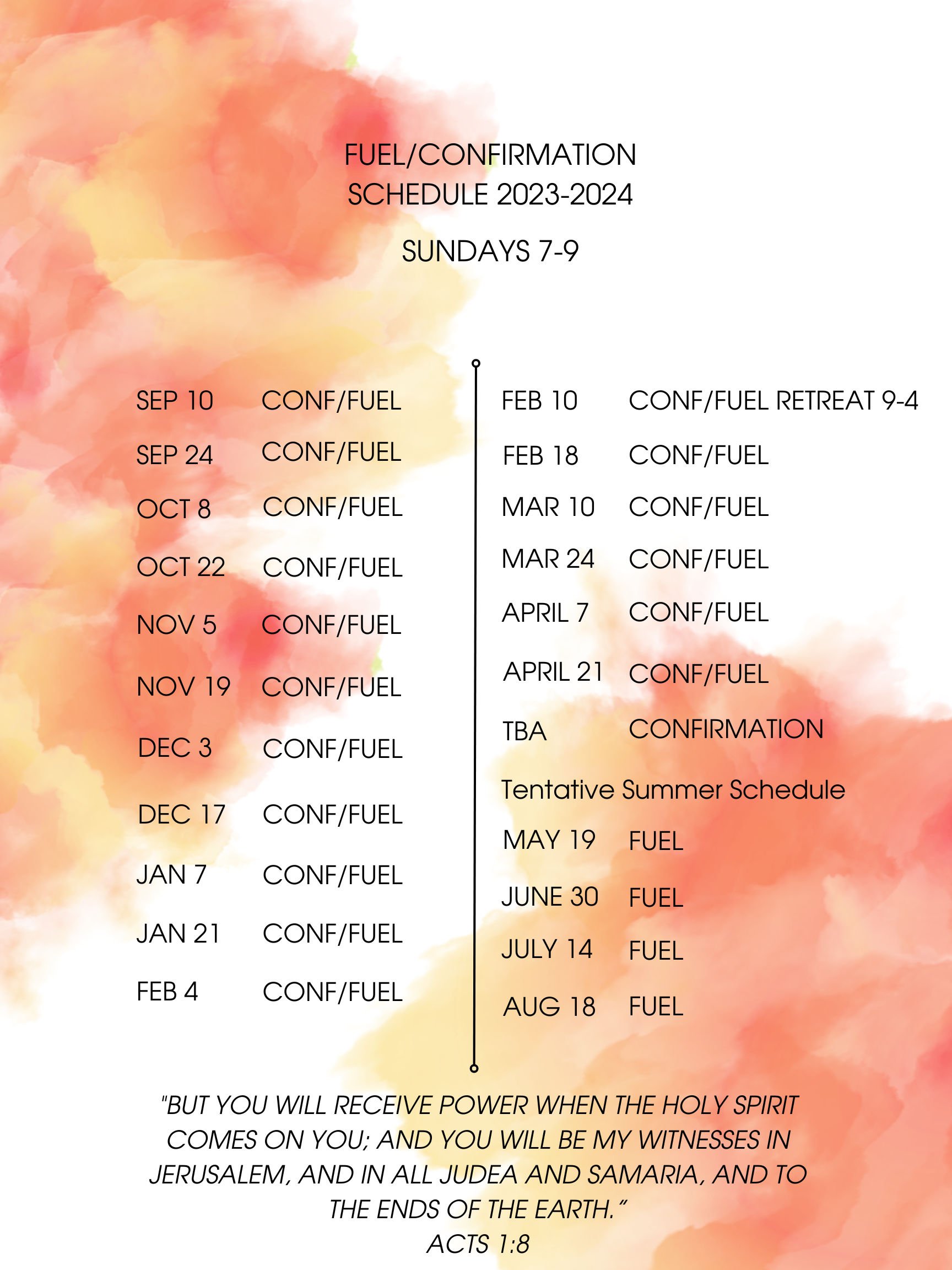 Typically a two year course for 7th and 8th grades. Click below for more information and to register.
Annual retreat every Fall/Winter!
Fuel Team is a dedicated group of high school students who plan all the activities at Fuel! Meet our 2022-2023 team!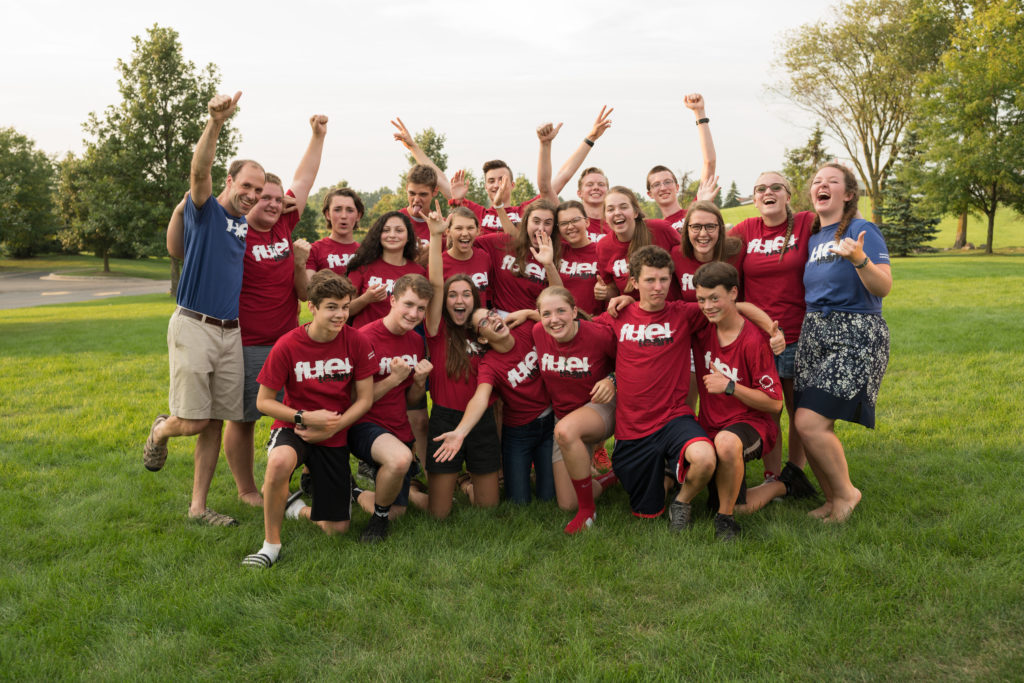 For more information about Fuel or High School youth ministry, contact John Hoving at jhoving@ctkcc.net